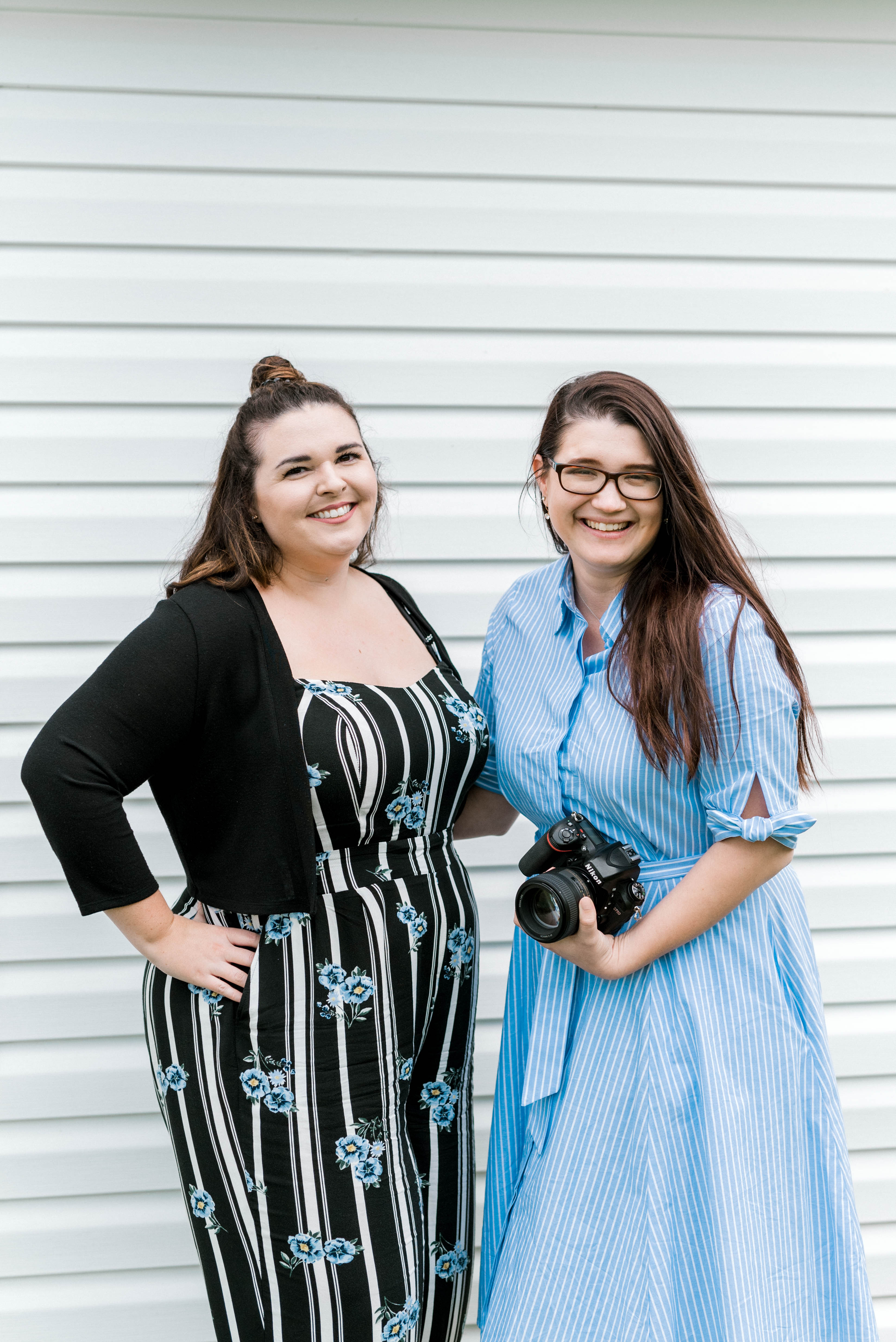 Do Wedding Details Make You Anxious?
Wedding days don't typically have hours of time to set up and photograph detail images that you see all over Pinterest, but what if we could help you cut down on time and still create stunning images? Kelly & Samantha, owners and co-founders of The Styling Collective, will walk you through styling flat lay and wedding details within a wedding day timeline. You'll learn how to ask for more time, or even just to ask for those details! You'll be styling within minutes and feeling amazing about the editorial images that you're now able to share with your clients.
Are you one of these photographers who:
Doesn't know how to effectively educate your clients on the importance of details?
Doesn't know where to start with detail shots, especially flatlays?
Wants to elevate your branding and ideal clients through detail shots?
Knows how to style flatlays but wants a better breakdown and refresh of layouts?
Who needs help with a styling kit?
Doesn't know enough about color theory, negative space, etc.?
...If you answered yes to any of these, this course is for you!
Kelly owns Pressed Fig Paperie, a fine art wedding stationery, calligraphy, and business branding company in Maryland. She has been in the wedding industry for seven years and enjoys a good flat lay photo. Kelly's expertise in design will help photographers and other stationers in color theory, negative space, and other crucial composition tips on how to make swoon worthy photos!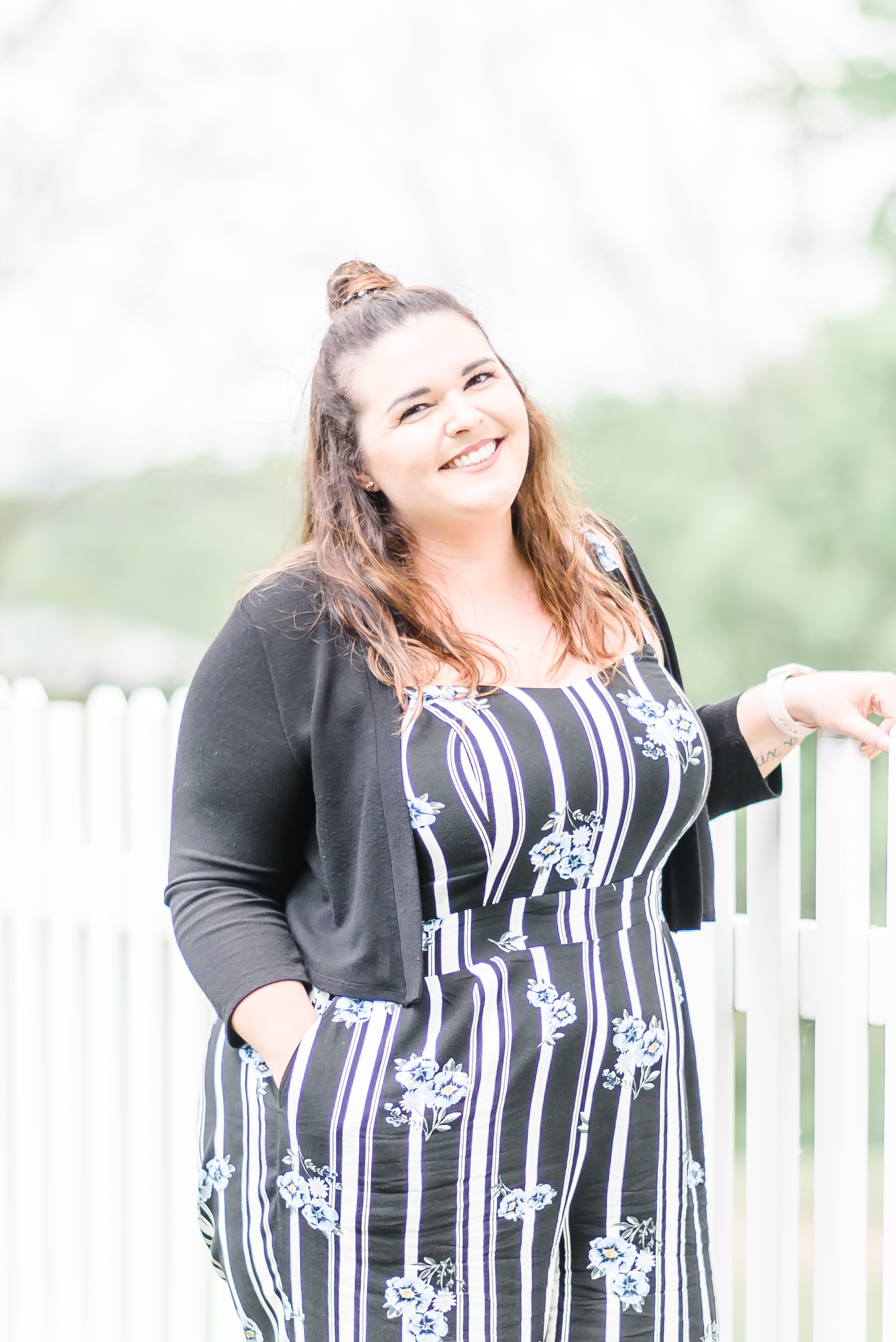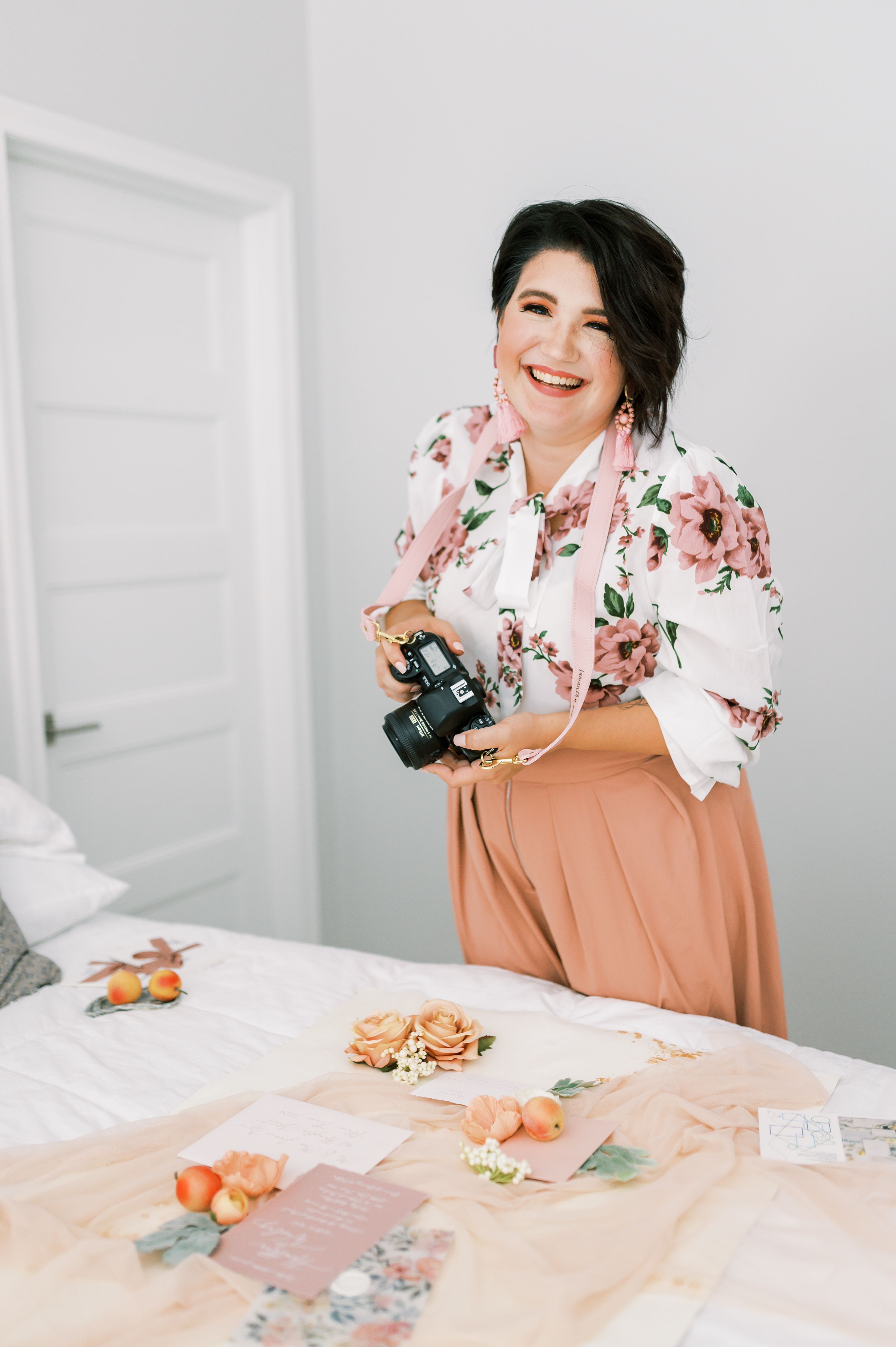 Samantha is a film inspired wedding photographer from Pennsylvania. She has been full time in the wedding industry for 7 years, and a part time educator for 3 years. Samantha's favorite types of photos are flatlay and detail images, which is why she asked Kelly to create the Styling Collective with her! Her attention to detail and need for perfection helped to create a great foundation for this course, and all of the other amazing educational products they have!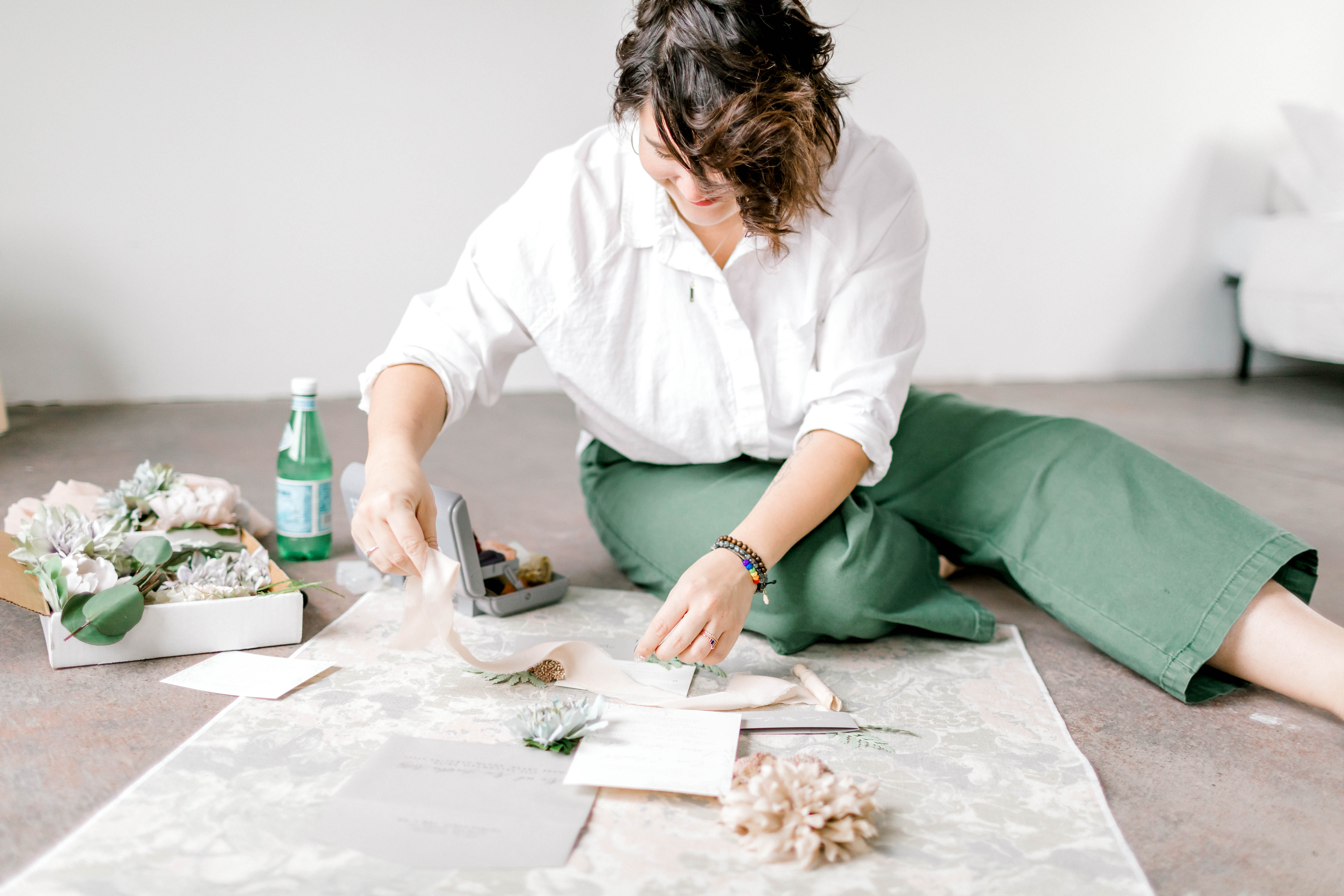 Included in this course: live styling! Samantha will walk through 5 different set ups for flatlay styling, as well as different combinations of other details! Style along with her, or watch and recreate on your own time!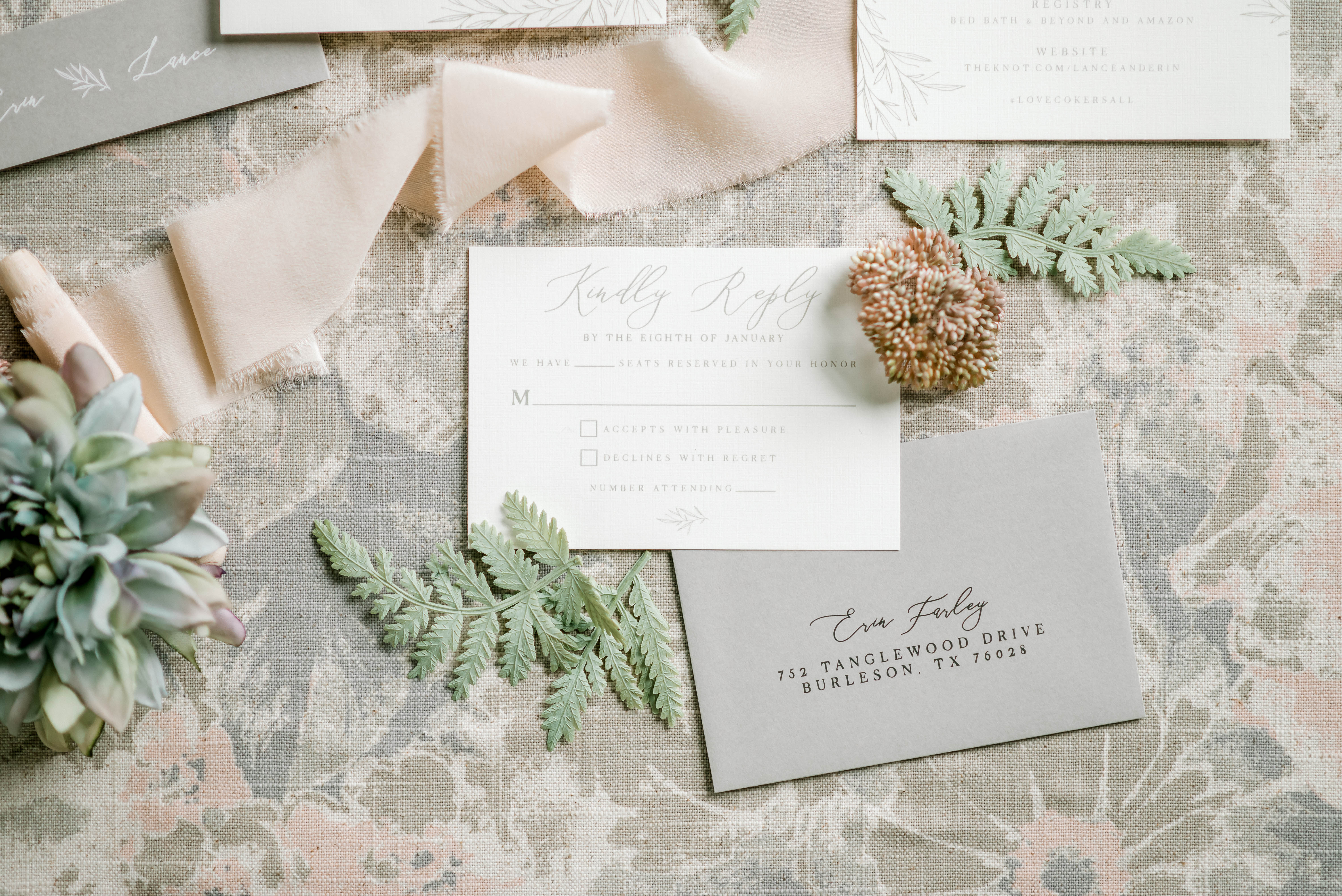 What Are Wedding Details?
Kelly and Sam go over exactly what these details are, parts of an invitation suite (did you know maps are a thing?) and how to ask for all of these from your clients!
Facebook Community
A private space where our students can post images, ask questions, provide feedback and encouragement. We love hanging out with you all in there! We also have monthly live Q & A's where you can pop in and ask questions.
Still Not Ready?
What if we said you get...
8-10 hours of content that is easy to digest and put into action
Expert advice & tips from two different wedding industry leaders
Unlimited access to this course content
Live Q & A sessions once a month with Kelly & Sam in the Facebook course group
Email templates created by Sam to send to clients & a details checklist
One set of The Styling Collective's flatlay blueprint cards (a $75 value!)
...not to mention so much more!
Testimonials
"These cards are game changing! I started using them because I NEEDED to step up my styling game, but I couldn't find education ANYWHERE! No one really teaches you how to make details look pretty and I'm not one to be able to just see other people do it and go 'oh I get it.' I am now using these cards every time I shoot a wedding or want to get better, I've made flat lays that look just like the cards but it's also encouraged me to do my own thing--must have!"
-Michaela, Michaela Dunn Photography
"You NEED The Styling Collective's Styling Blueprint Cards. They make styling so much easier, especially for me, a stationer, who doesn't easily master flat lays and photography. Often times, I spend way too much time working on the perfect layout of a flat lay, but with these cards, I am able to style everything quickly and easily! To anyone that styles flat lays, these are a must!!!!"
-Brandi, With Love Daily Designs
Related Products
Want to learn more from The Styling Collective?
More Products from The Styling Collective